W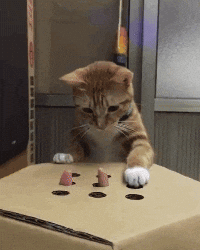 ith things heating up in The Cars world, it feels a little like a game of Whack-A-Mole, trying to keep up with the variety of stimulating tidbits that are popping up here and there. Dave and Donna relax into an informal chat about nothing… and everything… surrounding the band and their current goings-on.
Special guest and good friend Jenny Durgin (aka Hank) takes a break from her 'internet protest' to hang out and join the discussion. Welcome, Jenny!
With only a pencil-scratched outline to follow (written by Ric — haha), the conversation meanders to such topics as:
The Expanded Editions: Why buy the cow when you can get the milk for free… or uh, the cake? And what of that colored vinyl?
For those following Donna's age-old grudge: new connections are made in the saga of the Panorama turntable cover.
What to wear to the Rock Hall ceremony — NOT pajamas!
Informal updates on the current activities of Elliot (and The Empty Hearts), Ric (with his art activities), Greg (touring with Rundgren's band), and David (well… there's that beard, anyway).
Reactions to the idea that The Cars will replace Benjamin with an outside bass player for the induction ceremony. Excuse Donna's stuttering… you know how she gets.
Did Diane Grey Page really mean to put the word out to the Fanorama that she would be in Cleveland?
The Midnight Scroll prompts the YouTube posting of an elusive interview with Ric and Benjamin on The Other Side of the Tracks (check it out HERE) and a brief discussion of Ric's looks.
We are also treated to a hilarious email from Rico, who will surely become one of the most beloved members of the Fanorama. He captivates us with his story of the 1979 Cars concert at Wollman Skating Rink in Central Park… he and his buddy, Vinnie, were staggered by the 'ice skating shenanigans' of our favorite band.
Stay tuned for Episode 25 where Dave and Donna will record the unboxing of the expanded editions of Shake It Up and Heartbeat City.
Questions? Comments? Complaints? Contact us and tell us your thoughts! You can email us at nightthoughtspodcast@gmail.com, or join us on Facebook in The Cars NiGHT THOUGHTS Podcast group and let us know how we're doing. Don't forget to follow us on twitter (@night_spots, @sweetpurplejune), too!
Click below to listen, subscribe and comment.