Dave and Donna 'get in the game' with a twist on an old musical favorite. Using Lyrics and Prose by Ric Ocasek, the two take turns quizzing each other on their knowledge of Cars lyrics… and both find that it's harder than 'you might think!' [Yep, I said that.]
For some added mental strain (and a healthy dose of badassery), Donna puts Dave through his paces with the first ever "Ric Riff Challenge." Using some VERY cool audio clips of The Cars' rhythm guitar parts performed by the talented Ben Fields, Dave attempts to identify just exactly what it is Ric does in a Cars song. As it turns out? He plays some pretty cool stuff!
And about those riffs, let's all extend a hearty "thank you!!" to the members of Drive: The Colorad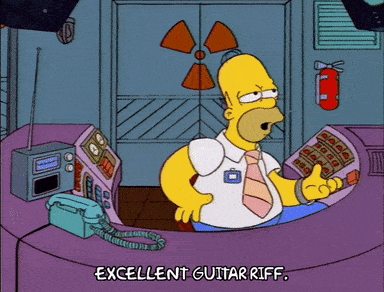 o Cars Tribute Band! It was their drummer, Alan, who first suggested the game to Donna and stumped her with guitarist Ben's rocking recordings.  He then graciously granted permission for her to share them with Dave, and generously provided all of the audio files and the answer sheet for her to share. On top of all of that? They rock! Be sure to like their Facebook page and let them know you enjoyed their participation in the podcast!
The ultimate challenge in the show comes when Dave presents Donna with a four-song Cars mash-up and asks her to pick out the individual titles. It sounds sooo wild! Can you name them all?
The Midnight Scroll puts us in touch with Superfan B.B., Pirate Steeb, and the sweet Miss Liz from 'across the water.' Rico writes in with his questions about the forthcoming biography, Let's Go! Benjamin Orr and The Cars, which leads into a discussion of an audio book format and speculations about Benjamin's possible sugar addiction. The episode plays out with Drive: The Colorado Cars Tribute Band's version of "Cruiser." Love it!
Don't forget… Find us on Facebook, follow us on Twitter @TheCarsPodcast  (individually we're @night_spots  and  @sweetpurplejune ), and subscribe to our audio outlets! You can listen by clicking the Youtube link below, or visit us on iTunes or Soundcloud. Wherever you connect, be sure to subscribe, share and comment. Let us know your thoughts — we'd love to hear from you!
And now… are YOU ready to play? Click below and enjoy!