Dave and Donna visit with talented singer, songwriter, and musician Brett Basil — also known as "SuperFan B.B."! They explore how The Cars influenced his work as they walk through his three solo CDs. But before all that, Dave and Brett conspired to punk Donna at the beginning of their chat, since she had never heard Brett's voice before. "Sons of biscuits!"
After dispensing with the news (Rock Hall Robyn is a published writer! Ric is working on a new album!), Dave, Donna, and Brett attempt to figure out how in the world they ever hooked up. Once they've got that sorted, they weave around through some of Brett's musical philosophies, his early influences, and his instrumental background. Of course, Brett was hugely influenced by Greg Hawkes of The Cars, and reveals that his whole first album is an homage to Greg's amazing talent.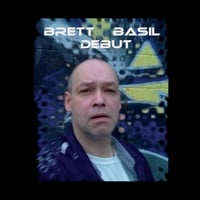 So into the first album they go, appropriately titled Debut. Released in 2011, Brett had been doing some writing and playing, and was kicking around the idea of recording a record. JD Doyle from Out Radio commissioned him to write "It Gets Better" to combat the bullying of gay teens, and that experience encouraged him to go ahead and get in the studio. The resulting product is a mix of danceable pop hits and inspired anthems reminiscent of a John Hughes movie soundtrack.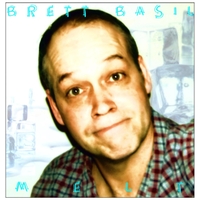 Brett's second album, Melt, came out in 2014. It's a little more rockin' with heavier guitars, but maintains its bright synth contributions. Like most songwriters, Brett's songs are largely biographical and reflect the ups and downs of his life's journey. And, Brett confesses, the process of converting those experiences into musical messages sometimes required WWGD (what would Greg do?) moments. The Cars continued to leave their fingerprints.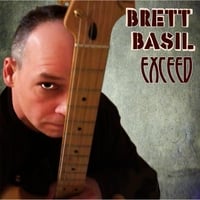 In 2016 Brett released his third record, Exceed, and again Brett has transformed his sound. Producer Jordan Egler lures the best out of Brett by widening the vision for his music, and the results are terrific. In fact, Brett dubs the album "the house that Egler built." Rather than being a punk album, the songs tend toward more of Brett's early influences: The Cars, Fleetwood Mac, and Depeche Mode, and are infused with a vibrant "live" feel to them.
Before they know it, it's time to move into the Midnight Scroll. As Brett is a huge Rico Kazzik fan, it's quite a coincidence that they have a Rico letter to read this week. Who would have thought? Haha!
Woven through the podcast are selections of Brett's music: "Naked" (from Debut), "Chance" (from Melt), and "Call On Me" (from Exceed), with "Wancha" from Melt playing out the show. Brett has a considerable vault of songs stored up and is hoping to keep putting out records. In the meantime, get up to speed by ordering his current tunes for yourself. You can pick up Brett's CDs at CD Baby here, or listen to him on Spotify.  You can also find his songs on his Youtube channel.
And hey, be sure to find us on Facebook, follow us on Twitter @TheCarsPodcast  (individually we're @night_spots  and  @sweetpurplejune ), and subscribe to our audio outlets! You can listen by clicking the Youtube link below, or visit us on iTunes or Soundcloud. Wherever you connect, be sure to subscribe, share and comment. You can also email us at nightthoughtspodcast@gmail.com. Let us know your thoughts — we'd love to hear from you!