---
Dear Diary… love, Ginny
I am very excited to write for the Fanorama! I have been a Cars fan since I first discovered them before 1980. Throughout the years since I have remained a fan, but as time progressed and life moved forward, for the most part The Cars were in the background of my life. I listened to their music on the radio and dug out the CDs every couple of years when a memory would spark and I wanted to specifically hear them again. Then after the sad reality of Ric passing away, I started checking out the videos and going out of my way to listen to their music. It was after I saw the video of Ben Orr from Midnight Special that so many of my old feelings came flooding back. It felt almost like I was back in high school again! My admiration for the band, and especially for Ben got me started on reading whatever I could find. I came across Sweetpurplejune's articles, and I joined the fan groups. I also dug out my memory box, which included a scrapbook and diary.
From about late 1978 to mid-1982 I kept a diary, pretty much during my high school years. Rereading it put me through many emotions. I cried at some parts-remembering the lonely and sad times, I was embarrassed by other parts, and I was also mesmerized by the young thrilling life I led but had largely forgotten. Overall, I rediscovered how great it was to grow up in the 70's and 80's! I had some good friends, a lot of adventures about which to write: the mall, the arcade, roller skating, my first job, boys and, of course, the great music! I realized, much to my surprise, that I wasn't the awkward pre-teen anymore. I could make friends, be weird and I could even be funny. I learned much from rereading those pages and The Cars were a big part of it.
After school, after work and on weekends, I listened to records on my stereo for hours. The music took me to another world, as I read the words on the album along with hearing the songs and thinking about the singers I had crushes on and Ben was one of them! I had a crush on him from the first picture I saw! The Cars were so popular; their music was everywhere including on the radio, at the NJ boardwalk, at our parties and there were a few of my friends who enjoyed The Cars as much as I did!
My first diary entry relating to The Cars was on Tuesday, August 19, 1980, a week before my 16th birthday. It was the day the album Panorama was released. I know when you check Google it shows Panorama came out four days earlier, but it was actually in the stores on Tuesday the 19th.  It was two weeks before school started, and I couldn't wait to get the album since, as I stated in my diary, "I love The Cars now." With a lot of excitement, the very next day I bought the album which I noted in my diary did not sound like what I knew of to be their typical sound. By this point my friends were all aware of my new fascination with the band because I would talk about them a lot, maybe even too much for some, and I was always acknowledging my excitement when I'd hear a song of theirs. 
My next diary entry was September 6th, when I wrote about my birthday. Although my birthday had originally started out badly (something regarding how my parents barely acknowledged it!) it turned out better when my friends had a small surprise party for me. Some of my presents included three Cars albums-The Cars debut, Candy-O, and Panorama. To give me a little musical variety, I also received Jackson Brown (Hold on Hold Out), Queen (The Game) and Bob Seger (Against the Wind). I cherished the Cars albums in particular, and I remember listening to them over and over again for many years. To this day when I hear a song of theirs I know in my head what song comes next on the album.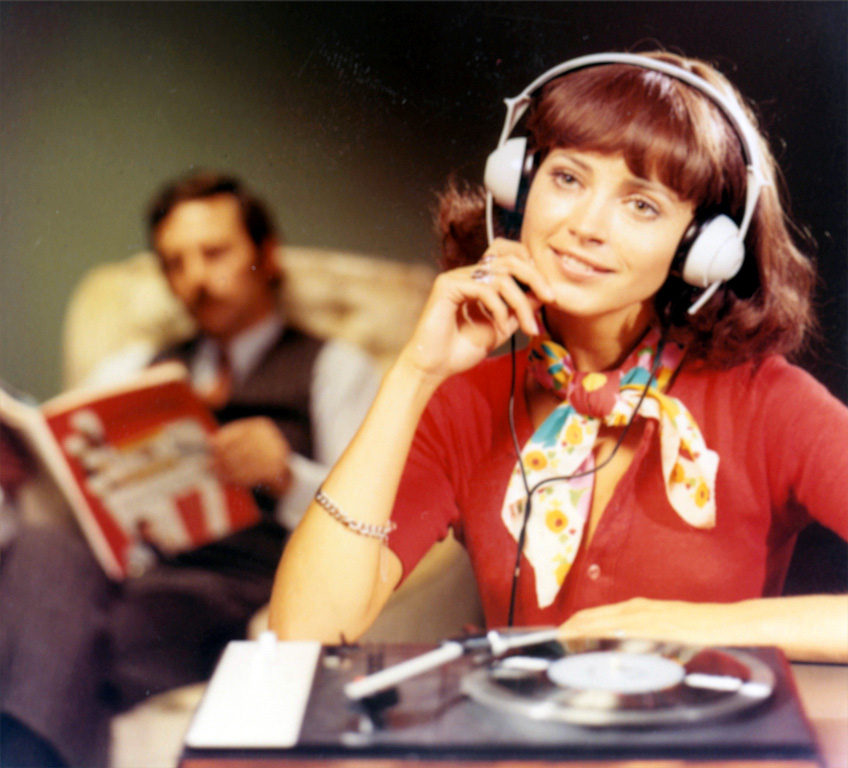 Ben Orr's songs were usually my favorite. Some songs that really spoke to "teen" me were, "Moving in Stereo," "All Mixed Up," "You're All I've Got Tonight," "It's All I Can Do," and "You Can't Hold on Too Long." I will admit, when the albums came out, at first I was not sure who was singing what. Now with the internet, it is easy to find out who sings which songs (Ric or Ben), but at that time there wasn't such a simple frame of reference.  I sometimes miss those easy times, hanging out and listening to music for hours and discovering details about bands.
October 10, 1980: I knew The Cars were coming to Madison Square Garden in December. I was so excited to go, but I was very worried my grades were not good enough. If the school sent home a note, my mom might not let me go which was unthinkable! Fortunately, that didn't happen.
October 19, 1980: my friends and I got tickets to The Cars Concert (that part was double underlined in my diary!). The date was December 3rd at 8pm which fell on a Wednesday, a school night. A crew of friends were going who included Brian, Joey, Teresa, Sue, Rita and David. I lamented about how I should have invited Nick. Somewhere between October 19th and November 12th, Nick got invited!  I also noted that the concert was 3 weeks from that day.  
Ok, so you're wondering who was Nick? Well, he was a boy I met at a party over the summer; he was the cousin of a friend. We met that night and hit it off, but because he lived a few towns over and neither of us drove, we didn't see each other too often. Most of our conversations were over the phone. I felt ecstatic because he liked me enough to bring me back a Van Halen T shirt from one of their concerts. He also took me to two concerts- Queen and The Cars!  Like so many teen relationships, it faded away, but it was fun at the time. 
Finally, the day of the concert arrived, and to be honest so many years later, I don't recall that much, but on December 4th, the day after the concert, I did take the time to write about my trip to NYC to see The Cars. When I first told Donna (Sweetpurplejune) about my diary entries, I told her that it was a review of the concert, and it was, sort of. I talked about the bus trip, what we did at the concert and afterwards. Unfortunately, I did not record what songs were played or comment on how cute the band members all were, but I suppose the latter was a given. Although I loved The Cars and was so excited to be seeing them playing live, as a 16 year old girl, the music was important but I had other priorities. I seemed to be very interested in whatever Nick was doing.
Donna read "my review" and thought it was cute. She told me I should let you guys read it.  So, here I am posting this for the Fanorama! Welcome to a glimpse of a 1980 Panorama concert! Ideally the words directly from my diary are legible and hopefully as you read them, they'll bring back nostalgic memories of your own! ~ Ginny
---
Eagles vs. The Cars (submitted by Marlene "Piper" Weingart)
The Eagles Farewell Tour from Melbourne in 2005 is showing on my TV right now. I thought a look "under the hood" might be interesting in comparison to The Cars.
The Eagles were "one of the best-selling musical artists in history" according to Wikipedia, selling 100 million albums in the US alone.
It would be hard to find a person who didn't or doesn't like the Eagles, or who wasn't aware of them back in the day. They achieved mega stardom as a band. They had multiple songwriters within the group as well as songs written by outsiders such as Jackson Browne and Jack Tempchin.
Their first album was released in 1972, followed by one each in 1973, 1974, 1975, 1976. The Long Run, their last album, was released in September of 1979. They broke up in 1980.
The Cars released the same number of albums with a single songwriter, and they lasted one year longer as a group from the time of their first album release.
The Long Run was slated to be a double album, but in 1977 the Eagles struggled to come up with enough songs, so they shifted to a single album. They started recording in 1977, and the album took 18 months to record in five different studios.
According to Don Henley, the members of the band were "completely burned out" and "physically, emotionally, spiritually and creatively exhausted" from a long tour when they started recording the album; and they had few songs. (Wikipedia)
The Eagles were also now competing with disco, punk, and new wave. The line in the single "The Long Run" that says, "Who's gonna make it/ We'll find out in the long run" was a tell. The Cars debut album was still charting when their second album, Candy-O, was released in June 1979. Their style of music was gaining in popularity by the time The Long Run came out in September.
I can't help wondering if the guys were influenced in any way by the Eagles in the mid 70s. They were super popular, and when Ocasek & Orr were evolving from a folksy duo, they had to have been quite aware of the Eagles. But by the time they became Cap'n Swing, they were heading into new territory. We know Ric had said when The Cars opened for Dicky Betts (ex-Allman Brothers' guitarist), "…all the Dickey Betts audience totally hated us, which was great, because we don't need them – the 60's leftovers" (Frozen Fire). Perhaps they had thought of the Eagles as more of the same.
The Cars were on a completely different trajectory. They were trail blazers. Mixing old and new, they switched up from the standard formula of making rock & roll and created their own off-kilter style; and though they didn't do it often, those boys could jam!
The Eagles came back in '94 and toured well into the 2000s with no new material until 2005. They came out with a new album in 2007.
In 1993, Benjamin Orr wrote "Do You Know What It Feels Like", a ballad that appears to deal with The Cars' 1987 split from his perspective. It seems like it was a public cleansing effort, but not exactly an olive branch. Still, one can only imagine if there had been a reconciliation the band could have come back together with lots of new material. It just wasn't meant to be.
Ric Ocasek's tremendous songwriting talent is apparent in both the content and volume of his catalog. In relation only to his music career with best friend and constant bandmate, Ben Orr, Ric wrote:
59 Songs that were released on official Cars Albums
15  Songs for Cap'n Swing (pre-Cars band) that are not on albums
9 Songs for Milkwood that were released on an album
11 Songs that have been released as Car songs over the years as demos, mixed tapes, recorded at Northern Studios, or previously unreleased.
?  Songs Ric had in his bag that was stolen from his hotel room while the band was in England in 1978.
The Eagles, with their multiple song writers both in and outside the band, didn't accomplish what Ric had.
I understand why the Eagles have mass appeal. I really like them too, but The Cars were meant for those of us who appreciate nuance, sarcasm, and irony. We love their originality and the complex layers of their instrumental abilities as a cohesive unit of bad-ass-ness. Their music does not get tired the way lots of and 70s and 80s bands do. The Cars still sound fresh and exciting. Their staying power is a testament to their creativity, musicality, and immense talent.
— Marlene, 12.02.19
---
A Gif from MPB
I have been enjoying the 1978 France gig videos, as was Sweetpurplejune's focus in the Viva La France! post from July 12. 2016. This GIF is my take on, perhaps, my favorite Cars song, containing the audio of my favorite riff from that song.
//gifs.com/embed/the-cars-france-live-1978-48wvQn
Do search out the audio portion that is embedded in this clip, by hovering your mouse cursor over the bottom (right) portion of the frame. It is so cool! I think it neatly highlights the band's rapport and affection for one another, which is obvious in this clip with Ben and Elliot.
On a side note, I had mentioned to our friend, the proprietor of this wonderful site, that I wasn't interested in any recognition for this piece and GIF. Conveniently forgetting, of course, that my name flashes big as a billboard at the end of the clip LOL!
Long Live The Cars!
MPB