With the official release of the parody biopic Turbocharge: The Unauthorized Story of The Cars just around the corner, my longing for a true and deep telling of The Cars' history, which is never far below the surface, springs forth. An actual, factual, full-length documentary would be my first choice (to reduce room for inaccuracies justified by creative license and sensationalistic fabrications), but barring that, it would be so great to have a serious movie made about The Cars.
And that, of course, begs the question: who would play our boys?
Not too long ago this article was posted on Facebook (thank you, Michelle B!) that gives one website's suggestions on who should be cast to play the members of The Cars if a biopic was made.
Here are their choices:
Ric Ocasek: Nat Wolff
Benjamin Orr: Liam Hemsworth
Elliot Easton: Jonny Weston
Greg Hawkes: Tyler Posey
David Robinson: Daniel Radcliffe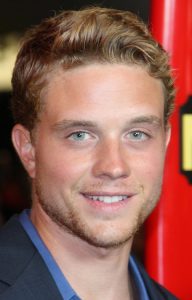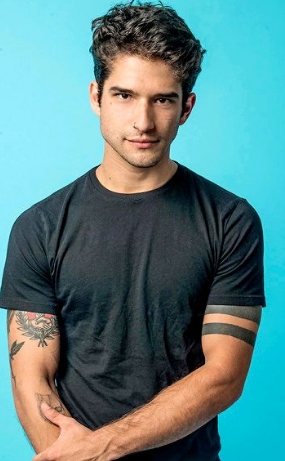 Uh, these guys don't look like they can fill the bill to me. Reading that article, they've got a bunch of reasons behind their choices in terms of each actor's musical experience, acting background, and the potential chemistry of the cast as a whole. I get that, but still, I was like, "Really???" There just has to be visual compatibility between the actor and the person they are portraying. And of course, I know that Hollywood can do amazing things with makeup and stylists and whatever other theater hacks they have (Rami Malek as Freddie Mercury? Brilliant!), so I'm not saying those choices are impossible, but they were pretty unsatisfying to me.
So now I'm going to give my candidates (surprised?), but obviously, nothing so deep for me. Mine are pretty much all based on looks and my own two cents, and limited by my lack of extensive knowledge of today's young stars. One disclaimer: My biggest challenge is height, I think. My actor choices don't measure up (or down, as the case may be) to create an accurate lineup, so I've had to override that consideration.
Alright, here we go. My top picks:
Ric Ocasek: My mind immediately went to the early 80s comedian Richard Belzer, who looks a lot like Ric, and is even the same age. Of course… his age is the problem; he certainly wouldn't be able to pull off those early years.  In light of that, my present-day choice would be Scott Mechlowicz. He doesn't quite have the same eclectic overall look as Ric, but his eyes, though they'd be under shades most of the time, are amazing, and I think that when revealed in the right scenes, they would be dramatic and able to communicate the beauty and mystery of Ric's inner self.
Benjamin Orr: Did anyone else's jaw drop when Ben Hardy showed up as Roger Taylor in Bohemian Rhapsody? He would have been the perfect Ben for OUR Ben! Of course, it wouldn't be cool to have Hardy play another rock star, so I had to look elsewhere. Interestingly, I had recently stumbled across a great candidate in a clip from the show "The Carrie Diaries" that featured "Drive." Austin Butler played the part of Sebastian Kydd, and his resemblance to Ben is striking. He's got the right coloring, plus the sensuous mouth and beautiful blue eyes. We might have to pluck those eyebrows a little, though. Haha! Somewhat appropriately, this summer Butler was cast to play Elvis in a biographical Warner Brothers drama slated to begin filming next year. You'll remember, I'm sure, that Benjamin has been referred to as 'the Elvis of Cleveland.'
Elliot Easton:  Unlike Ben and Ric, no great options for Elliot jumped into my mind when I started considering my cast. I fished around for a bit with little success. I remembered Mark O'Brien from an episode of "City On A Hill" and thought he had potential. Not sure if his hair is thick enough, but he kind of has the right air about him; he would do. But then I discovered a better choice. I am really digging on Ellar Coltrane (without that thing in his face). He's got great hair, the perfect mouth, those piercing eyes… and he just looks like our badass guitar player so much! He'd be perfect.
Greg Hawkes: With such a sweet disposition and an inherently boyish air about him, I really want someone who can capture the essence of Greg. The speed bump? It seems that every viable choice is six feet tall! I had to discard Thomas Brodie Sangster for that very reason. Just when I was thinking I'd have to stall out with Seth Green (who is clearly too old), I remembered Alex Lawther from one of my favorite movies, The Imitation Game. He's cute and thin and quirky, and looks like he could handle the nerd factor (in a good way!). And at 5'8″, I think he's as short as I'm gonna find!
David Robinson: The choices I like for David are all too old, I think. Zachary Levi, John Krasinski (if I can stop seeing him as Jim Halpert), and the claymation Santa (!!) all bear a believable resemblance, but probably wouldn't cut it when it comes to portraying David banging it out in DMZ. Combing the younger crowd has me coming back to Dylan O'Brien again and again. Not sure what it is about him… His mouth isn't quite the same, and we'd have to change that eye color, but he seems to have that same intelligent, amused look on his face that David always has. I think with a few alterations he could pull it off.
Clearly, my actor choices aren't the only options. I'll bet you have some favorites, too, that you consider ringers for our beloved band members. Comment below or find me on Facebook and tell me your top picks!